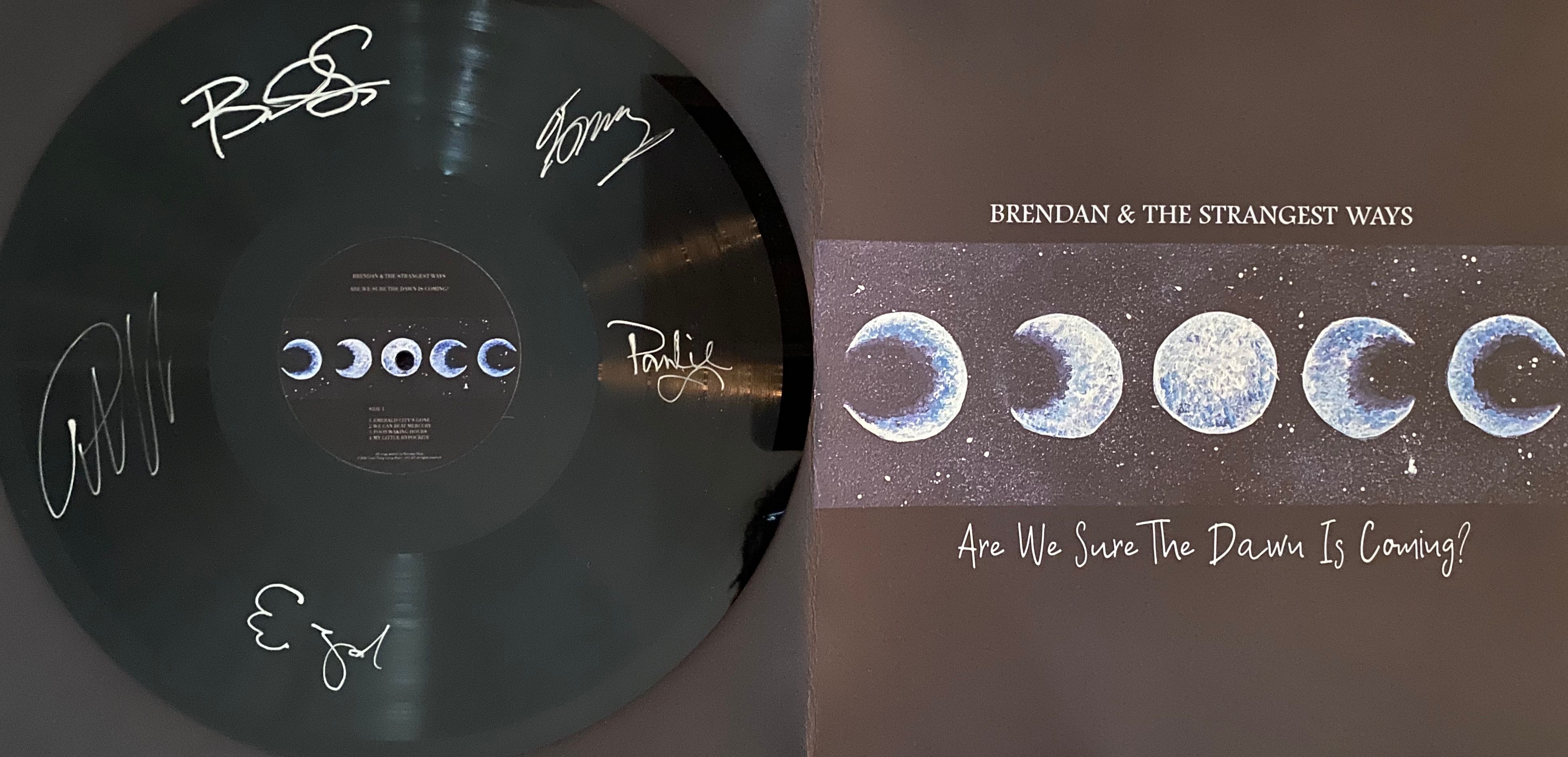 Hard to believe it's already been 11 months since we unveiled our latest album Are We Sure The Dawn Is Coming? with a release show at Sportsmen's Tavern. 
Oh, how the time does fly ... 
This weekend, we're commemorating our record's 92-percent-iversary with a follow-up performance at Buffalo's premiere venue for alt-country and Americana music. There you'll hear Dawn Is Coming? in its near-entirety, along with many of your favorite BSW classics from years past. 
The BIG NEWS, however, is that during the show, we'll be raffling off a one-of-a-kind souvenir LP autographed by the band!! 
We've collected every signature in one place so you don't have to: Eric! Tommy! Coni! Paul! Even Pete, the elusive, oft-misunderstood drummer ... they're all here!! 
Join us Saturday, July 17 at 8:00 at Sportsmen's, where every fan through the door will be entered to win. 
Don't miss your chance to own this piece of history!